Dagobert portfolio
Nursing homes in Germany
In December 2014, the right of purchase was acquired for four Sarl. (limited) companies in Luxembourg (Dagobert/Heureka portfolio) to serve our needs. The portfolio comprised twelve nursing homes, which were acquired in September 2015 following successful due diligence.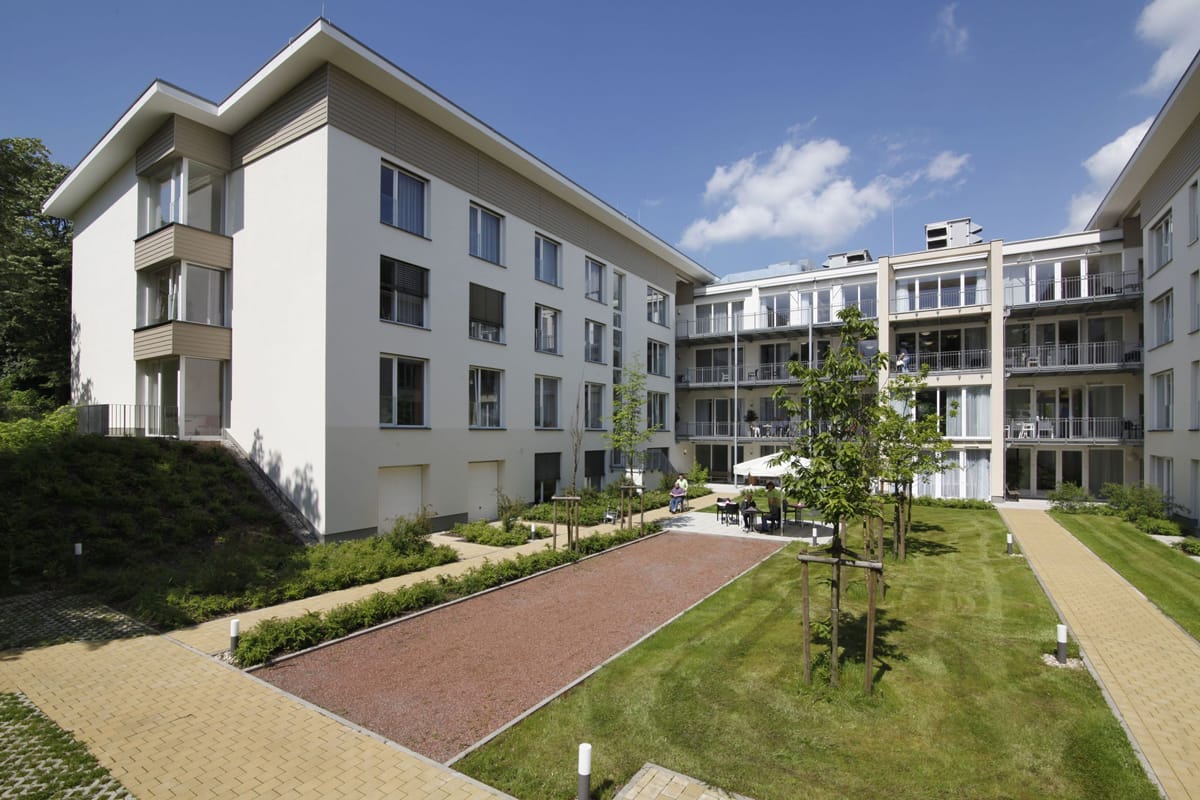 A complex international acquisition structure served to improve the yield potential and facilitate a minimum-risk spin-off of the portfolio following its restructuring. The bank Ellwanger & Geiger based in Stuttgart was secured as a project partner.
Once the existing lease agreements had been restructured, the residual risks relating to a number of old agreements and property obligations had been clarified and considerable investments had been made in renovating the individual properties, it was possible to successfully place the portfolio in 2016. Asset management was also entirely repositioned.